A Plutus Award For A Military Blog?!?
The Military Guide blog won a 2016 Plutus Award.  The audience might have expected that, but it surprised the heck out of me.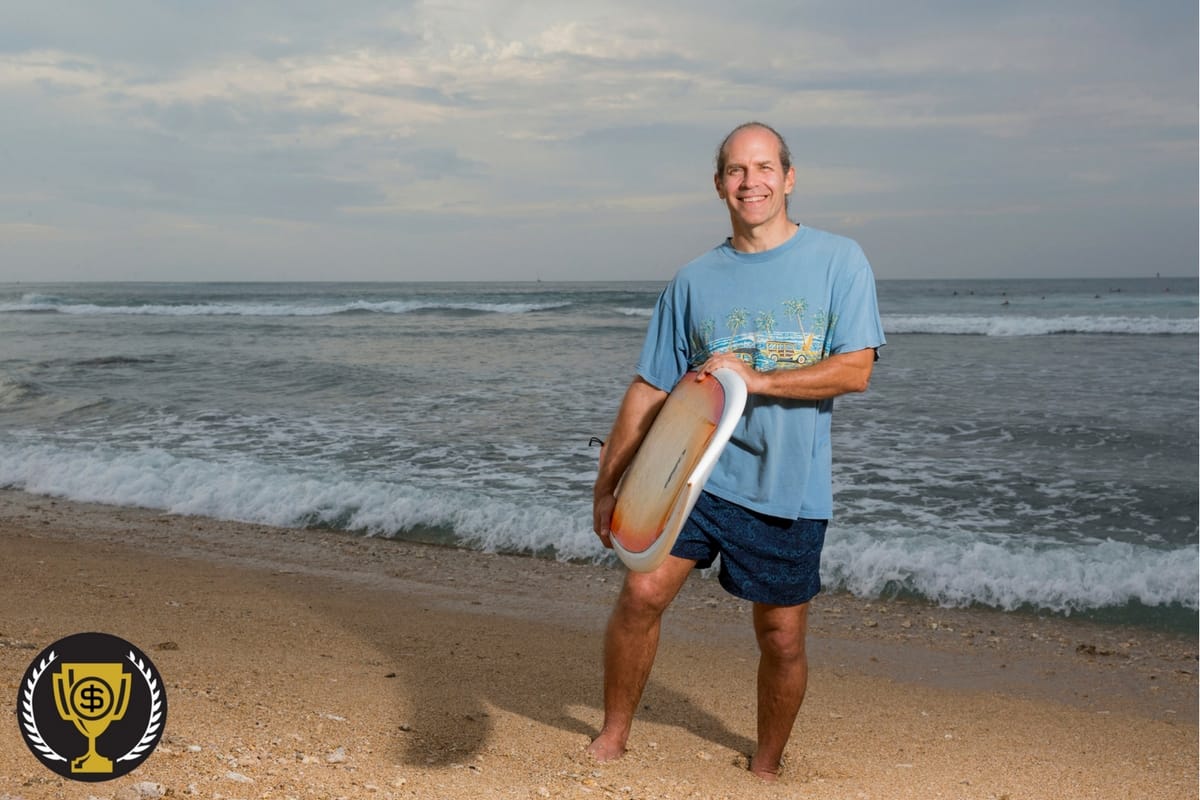 I started the site in 2010 (that's a century of Internet years), so there are only a couple of older military personal finance blogs.
Why I blog.
Ironically, I didn't even start the blog to write about personal finance.  I'd written a book, and I'd finally sold the manuscript to a traditional publisher.  Even back then you were expected to do your own marketing, and I knew I'd need a blog and other social media channels.  After all, we couldn't do everything on Facebook, could we?
I'd already written thousands of posts on Internet forums– how hard could a blog be?  I started out with the cheapest WordPress site and the default theme.  For the first six months I just excerpted posts from the manuscript and didn't even create original posts.
I've never tried to turn blogging into a paycheck, let alone a career.  The book's credibility comes from my financial independence, and I give all of my writing revenue to military-friendly charities.  That also removed the pressure from blogging!  I could try different techniques without worrying about traffic or complaints, let alone money.  I just want to answer reader questions– and write more books.  Blogging keeps the conversation going.
Thanks, FinCon!
After a couple of years I attended FinCon12 and realized that bloggers were making great incomes from their websites.  Out of curiosity, I hired NetCrafted to move the blog to a self-hosted account and then I turned on the ads.  Google AdSense started sending payments a month later.  Those military personal finance keywords get a lot of bids, and I enjoyed the experiment. 
A year later I sold the blog to an experienced webmaster.  (More money for military charities!)  Better yet, Curtez Riggs is a senior Army servicemember and a hardwired entrepreneur:  the perfect example of reaching financial independence, and the right guy to keep the site's focus.  He immediately boosted the blog's income, yet he still wants content and I'm happy to market the book.  Four years later we're still at it.  
It's your turn.
How do you get your blog to the Plutus Awards? 
Just like that old joke about Carnegie Hall:  practice hard. 
The most important skill is persistence.  You feel compelled to write, or you're having fun with the projects.  You've found your pace and you understand how to avoid burnout.  You keep trying new techniques, testing different products or services, and building your audience.  Longevity follows persistence.
The next skill?  Give it away.  Well, maybe you'll want to keep most of the money, but give generously of your time and your knowledge.  Mentor new bloggers, because later on you'll need mentoring from someone else's skills.  Share with other bloggers, because you'll both make the blogging world even bigger and enjoy a greater part for yourselves.  Share guest posts and volunteer for podcasts & videos.  Network with everyone, join mastermind groups, and help make the community even better.
Finally, relax.  Stop trying to win a Plutus Award.  Blogging is not a competition, and your greatest achievements come from the journey instead of the finish line.  A Plutus Award is the recognition that  you've already earned from all your years of learning and sharing– and it's your chance to share that success with others. 
I hope to see you at a FinCon soon, and maybe later you'll be up on the stage during the Plutus Awards.  I'll be in the audience cheering you on.
I'm the author of "The Military Guide To Financial Independence and Retirement" and the founder of The-Military-Guide.com.  My spouse and I reached our financial independence in the late 1990s, and I retired from the U.S. Navy's submarine force in 2002 at the age of 41.  We've lived in Hawaii for 28 years where I enjoy surfing, writing, slow travel, and home improvement.  Got a question?  E-mail me at [email protected].