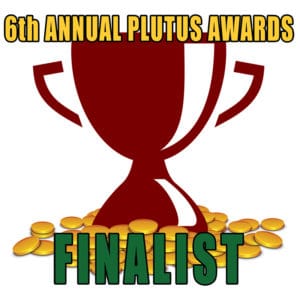 After a month-long entry, nomination, and discussion process, we are now ready to introduce the Finalists for the Sixth Annual Plutus Awards.
The public process began on August 1, when financial bloggers and other media professionals were invited to submit their projects for consideration. We also began accepting proposals for new categories, several of which you will find included in the Sixth Annual Plutus Awards. At this time, we also began accepting public nominations, and many participants encouraged their readers, listeners, and friends to nominate their favorite blogs and projects.
Blogger Panel
The Blogger Panel is a representative group of bloggers and other media professionals who have done the hard work of determining the finalists. Thank you for helping us ensure the Plutus Awards genuinely reflect the expanding community of financial new media.
New categories!
We've added a few categories this year to ensure the Plutus Awards accurately represent the community at large. New categories for 2015 include Best Financial Independence Blog, Best Military Finance Blog, Best Personal Finance Blog for Women, and the Plutus Foundation Service Award.
People's Choice still to be decided!
Voting for the People's Choice award sponsored by AccountLancer continues through September 16. All nominations we've already received count for People's Choice votes, and you can continue to vote for your favorite blog here.
Are you a finalist?
Finalists are welcome to use the following code to display a badge:
<a href="https://www.plutusawards.com/finalists/"><img src="https://s3.amazonaws.com/plutus2015/images/plutus-finalist.jpg" width="125" height="125" /></a>
And now, presenting the finalists