FinCon18 marks the 7th year that Fidelity has participated at the conference. This is also the 5th year that Fidelity has been a sponsor of the Plutus Awards. Fidelity continues to be an active member of the community, looking for opportunities to offer financial education and insights for the next generation investor and to join influencers in conversations that encourage financial preparation, empowerment and action.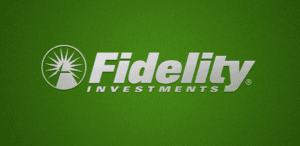 For 70 years, Fidelity has demonstrated its lasting commitment to financial education and innovation for everyday customers. With the recent introduction of Fidelity ZERO Index Funds, zero minimums to open accounts, zero account fees, zero domestic money movements, plus reduced and simplified pricing on existing index funds, Fidelity is giving investors unparalleled value, simplicity and choice.
On a continued mission to make financial expertise approachable and actionable, Fidelity introduced Viewpoints in 2008. Fidelity Viewpoints are easy-to-understand insights and analysis on timely economic, market and personal finance topics. Since its inception, this resource has provided helpful guidance for consumers, media and bloggers alike.
Fidelity's MyMoney site was designed with a younger generation of investors in mind. This interactive site offers short, easy-to-digest videos, articles, infographics, and tools to educate visitors on personal finance topics and help them feel more confident in making financial decisions related to budgeting, saving, investing and more.
Fidelity serves a wide customer base, including 27 million people investing their own life savings. In addition, 23,000 businesses get help managing their employee benefits programs and 12,500 financial advisory firms use Fidelity's investment and technology solutions to invest their own clients' money. Through its innovative tools, Fidelity helps investors stay connected with the market and on track with their savings goals – fostering collaboration and engagement around finances.
To learn more, visit www.fidelity.com, or follow Fidelity Investments on Twitter @Fidelity.