Roger Whitney (affectionately known as the Retirement Answer Man) works to make wealth management and retirement planning more transparent. He want to make sure people know all their options, at whatever stage of planning they're in (not just the top 5%).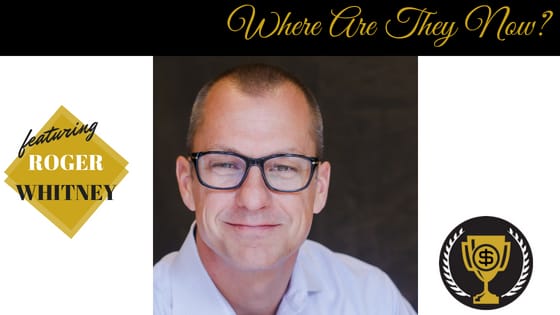 1. Can you tell us about your blog and what Plutus Award you won?
My blog and podcast is the Retirement Answer Man www.rogerwhitney.com and I was honored with the PLUTUS award for Best Retirement Blog.
2. How did you feel winning the award knowing it was from your peers?
The thing I love most about personal finance bloggers is their passion for helping people create a better life. Their a super smart bunch and being highlighted for doing good work in their eyes incredible.
3. Where are you now? Are you still doing the same blog? How has it changed?
We are on a mission to change how people plan for and live out retirement. The mission continues! Over the last year we've changed to monthly themes to dive into topics like managing healthcare costs, investing risk and continue with our live planning case studies.l We've also launched a show on YouTube, Roger That! where we make retirement planning fun.
4. What advice would you give someone looking to grow their blog today?
I've published over 225 weekly episodes of my podcast without missing one week. That's 4+ years! You have to show up consistently and focus on helping solve the issues you're audience is struggling with.
5. Blogging can be tough. How do you keep up with motivation?
I stay in my sweet spot and don't try to please others with my content. My content is a natural extension of who I am and what I do everyday.
As long as I stick to this and not try to be perfect every time I'm good.
6. Where do you see yourself going from here? Any plans in the works you can share with us?
My new book Rock Retirement was just released in March. We want to get it into the hands of everyone to help inspire people to Rock Retirement.
7. What is your greatest achievement outside of blogging?
A rock solid marriage of 28 years with my college sweetheart and 2 amazing kids.
Huzzah!
Thank you, Roger, for the update!
If you have any questions or comments, please leave them below.